Let It Snow!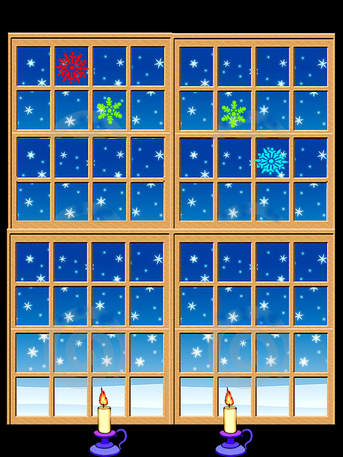 Click to enlarge
SGRR's "
SNOWFLAKE FESTIVAL OF HONOR
" is an opportunity to honor a loved one with a donation starting at $10.00, including your short dedication which will be represented by a lovely snowflake, special candle, or doggy-in-the-window! A father, mother, son, daughter, friend, or cherished pet will be celebrated for all to see! It's a great way to tell someone you adore, miss, remember, cherish, need, honor, or just love them and help SGRR at the same time. It's a GREAT gift solution for those hard-to-buy-for folks. It's also the gift that gives back. Contact Sue for details:
sue.garton@gmail.com
.
Red snowflake - $10
Blue snowflake - $20
Green snowflake - $50
Gold snowflake - $100
Lit candle - $200
Snowman in Window - $300
Golden in Window - $50
0
Red Snowflake
In honor of my dear, sweet Arlo. ~
Deb Demartini
Blue Snowflake
In memory of my Sunshiney Sadie - you sparkled uniquely, like a snowflake - I miss you each and everyday.
~Love Mommy
Green Snowflake

In loving memory of SGRR's Sampson ~Anonymous
In memory of Cassie, Charlie, Sammy and Belle, and in honor of Susan Love. ~Barbara Cohen
Gold Snowflake
Lit Candle
Dedicated to and thankful for the Sunshine Foster Family. ~Donna Mayne
Dedicated to all my critters here and at the Rainbow Bridge, especially to my dog of a lifetime. ~Erminia Pascucci
Snowman in Window
Golden in Window